The Benefits of Seeing a Doctor After a Car Accident
Being in a car accident can be traumatic, and the resulting pain and discomfort can be overwhelming. While it is important to seek medical treatment after a auto accident, you may not know where to start.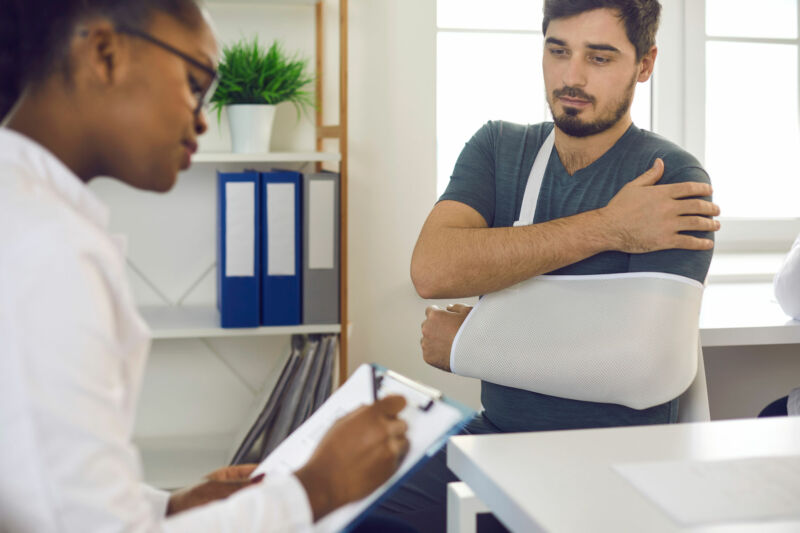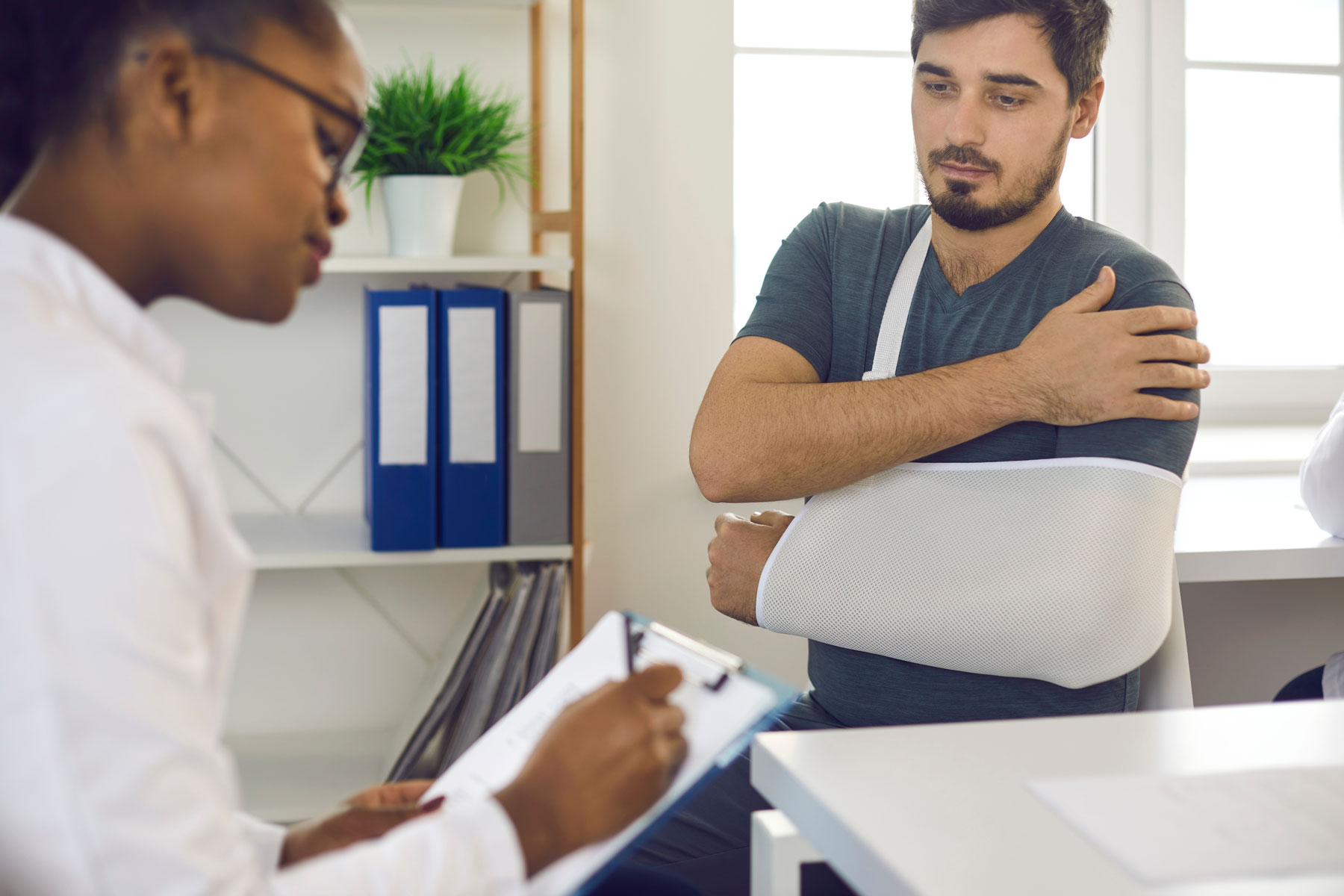 Doctor Vs ER After A Car Accident
Should you go to the ER? A walk-in clinic? Or should you make an appointment with your doctor? In this blog post, we will discuss why it is beneficial to see your doctor after a car accident.
The Advantages of Seeing Your Primary Care Physician
When it comes to seeking medical care following a car accident or any automobile accident, there are several advantages to seeing your primary care physician instead of going to an emergency room or walk-in clinic.
Here are just a few reasons why:
You Have An Established Relationship
If you have been seeing the same doctor for some time, they already know your medical history which is essential in providing quality care after a car accident.
Care After a Car Accident
Visiting your doctor is important because they are familiar with your health history and long-term medical needs, which helps them create personalized treatment plans tailored specifically for you, something that cannot be done in an ER or walk-in clinic setting.
They Have Your Medical Records
Additionally, doctors have access to all of your previous medical records and test results, which allows them to make informed decisions about your care and prescribe the best course of action for your recovery process after your car accident. This makes for a much more comprehensive and effective treatment than what would be available at an ER or walk-in clinic.
Doctors Generally Give Better Long-Term Quality Care
One advantage of seeing your primary care physician after a car accident is that they are more likely to take their time with you and give more personalized attention than a busy ER or walk-in clinic might offer.
This means they can provide better diagnosis, medical attention and treatments tailored specifically for you and your needs as well as monitor your recovery over time more closely than if you had just gone to the ER or walk-in clinic once.  They know when you should seek medical attention over and beyond what they can do in their office after a car accident.
They Can Monitor You Over Your Long Term Treatment Plan
They can identify potential issues that may not be immediately apparent but will cause problems down the road if left untreated. For instance, neck pain caused by whiplash can sometimes take several days or weeks before symptoms begin appearing—but when they do appear, they can persist for months without proper treatment. A doctor can diagnose these types of conditions early on and start treatment right away so that long-term damage doesn't occur and they can help with future treatment.
Doctors Cost Less Than The ER
It's no secret that healthcare costs are rising every year so cost savings should always be taken into consideration when deciding where to seek medical treatment after an accident. Visiting your primary care physician is typically less expensive than going to the ER or walk-in clinics because these types of visits usually require insurance co-pays or out-of-pocket payments depending on the policy held by the patient rather than full payment like at the hospital or clinics which can add up quickly depending on how long treatment takes and what type is needed following the incident.
They Keep Records
Finally, seeing your doctor after a car accident allows them to track any changes in your health over time due to the injury suffered in the crash. This helps them monitor any potential long-term issues so they can intervene as soon as possible before they become major problems requiring more extensive treatments or surgeries to resolve them.
Personal Injury Claim or Personal Injury Protection
Additionally, if you decide in the future that you would like to pursue legal action against another party involved in the crash, having detailed records from your physician about how the injury has affected your life over time will be extremely helpful during this process as well.
When to Go to the ER or Walk-in Clinic To Seek Medical Attention
The emergency room (ER) or walk-in clinic should be your first port of call if there are any life-threatening injuries after a car accident. It is always better to be safe than sorry, so even if you don't think any serious injuries have occurred, it's still wise to visit the ER for a checkup.
The ER will provide immediate medical care and can stabilize any conditions that require urgent attention. If needed, they can also refer you to specialists who can provide further treatment for your car accident injuries.
Severe Injuries
Internal Bleeding
Need of Immediate Medical Attention
Serious Injury
Life-Threatening Injuries
In Need of An Ambulance Ride
Chest Pain
Difficulty Breathing
Total Vitality Is Your Solution It Clearwater, Florida For Car Accident Doctors
At Total Vitality Medical Group we understand how to help patients in recent car accidents. From short-term pain relief to long-term medical care plans we are the area's top choice for car accident recovery.
We even work with your insurance company or your experienced car accident lawyer to help you recover your funding more quickly and efficiently. The last thing you should worry about is getting reimbursed for your medical bills.
Understanding Your Coverage
Before submitting a car accident claim, it's important to understand what type of coverage your policy provides and what is covered by your insurance provider.
Generally speaking, most auto policies cover damage to property and bodily injury caused by an accident as long as you have the proper coverage. This is called personal injury protection pip.
Different states also have different laws regarding car accidents and insurance coverage, so be sure to check with Florida's Department of Motor Vehicles for more information.
Gather Documentation
Having all of the necessary documentation is key when filing an insurance claim after an accident. Make sure to gather any police reports from the scene and get copies of any medical bills or documentation related to injuries sustained in the accident. Photos of both cars involved in the accident are also helpful for documenting damages for insurance purposes.
File Your Claim
Once you have all of your documents ready, contact your insurer and file a claim with them. The insurer will likely ask for additional information, like your car insurance information, an accident report, insurance benefits, pip coverage, medical expenses already incurred, and other accident-related injuries on top of what has already been submitted and may request an independent investigation into the incident before approving any funds for payment for medical costs.
Be patient during this process; it is important to cooperate with the insurer since they need detailed information about what happened in order for them to assess damages correctly and issue payment accordingly.
Auto Accident Doctor
Seeing a doctor after being involved in a car accident is important for both physical and mental health reasons as well as financial ones too!
Seek Medical Care
By establishing relationships with our primary care physicians, chiropractors and physical therapists, we gain access to quality personalized care tailored specifically to our individual needs while saving money in the process too!
Florida Car Accident
For those who were recently in a car accident, visiting their primary care physician should be their first step towards healing both physically and mentally from this trauma! Contact us today!
Get The Total Vitality Advantage