Don't Suffer From Long COVID Symptoms. Visit With Total Vitality Medical Group Today.
Many People Are Plagued By Continual COVID-19 Symptoms
Did you know that one in 13 adults has Long COVID symptoms? Another term for those with Long COVID is COVID long-haulers because they experience these symptoms for much longer than the average patient. Long COVID symptoms last three or more months after initially contracting the virus.
Long COVID can affect people of any age, regardless of their health. Even those admitted with mild COVID-19 symptoms can suffer from Long COVID.
Thankfully, you don't have to keep suffering through the pain and discomfort of Long COVID. Total Vitality Medical Group has treatment options available to provide you with relief.
Contact us today to learn more about our Long COVID treatment services.
Learn More About Long COVID Symptoms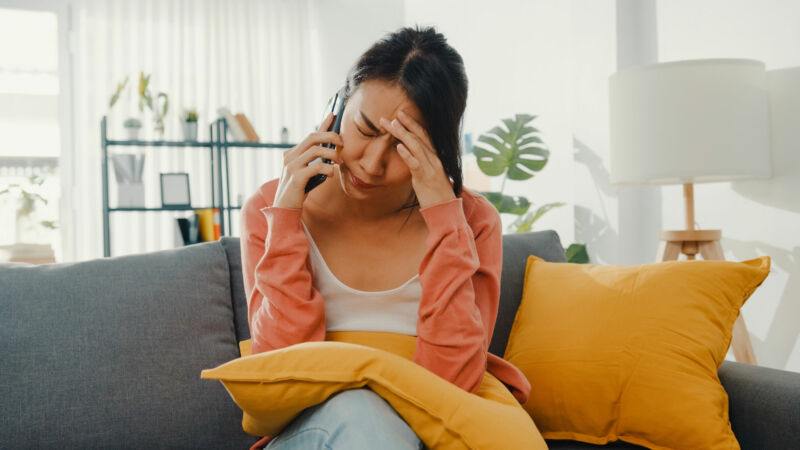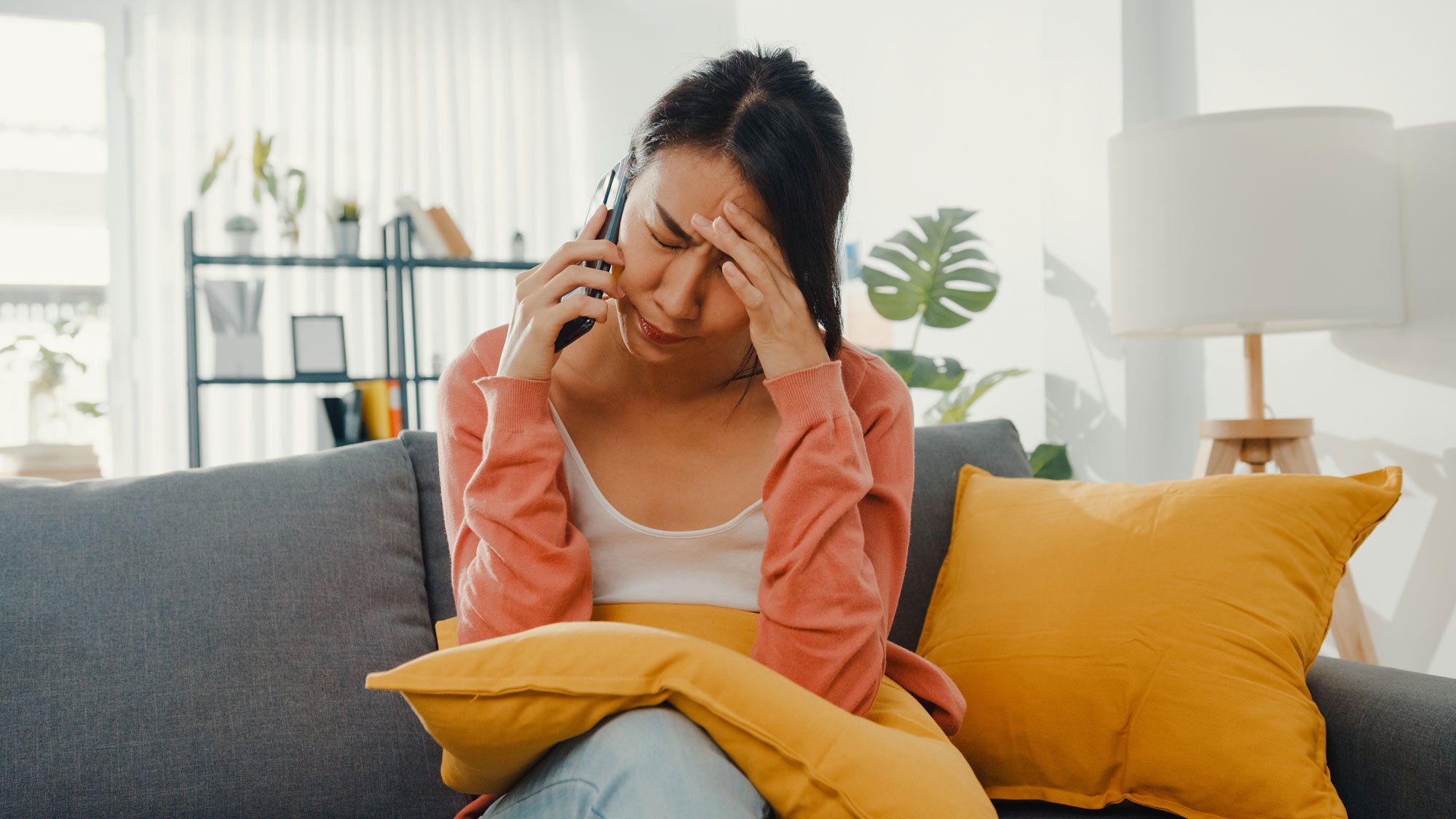 Those with Long COVID report having a wide range of symptoms that last for several months. These symptoms vary because post-COVID symptoms don't affect everyone the same way.
People with Long COVID might encounter health problems from different combinations and symptoms over time. For some patients, their symptoms might improve over time. Or, their symptoms might go away, only to return.
For some individuals, Long COVID might last for months, even years. The symptoms they experience range from neurological to heart to respiratory symptoms.
People who experience Long COVID might have symptoms that are hard to manage or explain. Their symptoms might be misunderstood by their healthcare providers. As a result, it can take them a while to get diagnosed and receive the appropriate treatment.
General Symptoms
Individuals with Long COVID might experience fatigue or tiredness that gets in the way of their daily lives. These symptoms might get worse after mental or physical effort. They might also experience fevers and high temperatures.
Heart and Respiratory Symptoms
Some people might experience symptoms that target specific areas of their body. They might encounter shortness of breath or difficulty breathing. Additionally, they could experience chest pain, coughing, or heart palpitations.
Neurological Symptoms
Others with Long COVID symptoms might encounter extended periods of "brain fog," headaches, or lightheadedness. Those with neurological symptoms might have difficulty sleeping, anxiety, or depression.
Additional Symptoms
Additional symptoms of Long COVID include muscle or joint pain, stomach pain, or changes in the menstrual cycle.
How Regenerative Exosome Therapy Can Help
The primary treatment we perform at Total Vitality Medical Group is regenerative exosome therapy. IV exosome therapy can be an effective way to treat long COVID symptoms.
What Are Exosomes?
Exosomes are tiny bubbles that many cells in your body secrete. Your body uses exosomes to communicate with other cells, telling them what to do. Exosomes include messenger mRNA, protein signalers, and growth factors.
The exosomes we utilize in our therapy are obtained from stem cells. They include messages that stimulate regenerative healing and stop your cells from dying. The exosomes can also modify your immune cells to help your body not attack itself.
How Does Regenerative Exosome Therapy Work?
Regenerative exosome therapy for long COVID symptoms involves introducing billions of exosomes through an IV. The exosomes will target damaged cells. They'll start to repair them, working their way through your entire body.
How Often Will I Need Treatment?
You can expect the length of your treatment to last 30 to 45 minutes. The length of each session and how many you need depends upon a few things. Underlying medical conditions and how severe your symptoms are will affect your treatment length.
How Our Process Works
Step One: Schedule an Appointment
Fill out our online contact form to schedule an appointment at one of our locations. We have locations in Clearwater, St. Petersburg, and Brandon.
Step Two: Meet With Your Healthcare Provider
During your initial consultation, we'll get to know you and the symptoms you're experiencing. We'll work to find a solution that might provide you with relief from your long COVID symptoms.
Step Three: Find Relief
You don't have to suffer from Long COVID symptoms. Start feeling better soon with the help of Total Vitality Medical Group.
Hear What Our Happy Patients Have to Say
"The staff is professional, friendly and very caring. I have recommended Total Vitality to several friends, all happy with the treatment and results."
B. Mitchell
Frequently Asked Questions
Am I a Long COVID Treatment Candidate?
We'll evaluate your health and symptoms when you come in for your consultation and intake appointment. We'll determine, at that time, if our Long COVID treatment plan is right for you.
Can I Receive Treatment Virtually?
Unfortunately, we aren't able to provide long COVID solutions via telemedicine. We ask that our Long COVID patients make an appointment at our Clearwater facility for treatment.
Can Anyone Get Diagnosed With Long COVID?
Both adults and children can experience symptoms of Long COVID. The symptoms can develop after asymptomatic, mild, or severe COVID cases.
How Long Will My Symptoms Last?
Some post-COVID symptoms might resolve on their own. For others, the symptoms might linger for quite some time.
Is Joint Pain a Long COVID Symptom?
Joint pain can be a symptom of Long COVID. Muscle, joint, and bone pain are common COVID symptoms. Sometimes these unpleasant sensations can linger for months after you've been infected.
If you're experiencing joint pain, you might discover that the pain comes and goes. The pain might be accompanied by other feelings, like a pins and needles sensation or numbness in the arms or legs.
Why Choose Total Vitality Medical Group
Total Vitality Medical Group is committed to providing exceptional care for patients in the Tampa area. We're a multi-disciplinary medical facility that offers state-of-the-art medical, wellness, and rehabilitative services.
Our healthcare professionals understand that today's health care is continually evolving. We stay up to date with the latest innovations, ensuring that our patients receive the best care.
We're focused on treating the whole patient, not only their symptoms. When you come to our facility for Long COVID treatment, we look at your overall health. We focus on understanding the root cause of your symptoms to address your health issues.
Get on the Road to Recovery With Our Healthcare Professionals
Are you ready to find relief for your Long COVID symptoms? Schedule an appointment at Total Vitality Medical Group to learn about our Long COVID treatment services.
Get The Total Vitality Advantage