The professionals from Total Vitality Medical Group understand that when a person has been injured and is suffering with back pain, relief is the goal. It doesn't matter if the pain was caused by a chronic condition or the result of an auto accident, a chiropractor is not the immediate medical professional that comes to mind. The truth is that making the choice to see a chiropractor is the option that millions of American adults make each year.
The treatment types offered by chiropractic doctors are well-received by people who are in neck, shoulder, or back pain. In fact, 95% of those who received chiropractic treatment in the past year, and were surveyed, said they would rate the treatment as effective and highly recommend. This impressive statistic regarding effectiveness is reinforced by the reality that of those who received chiropractic treatment, and were surveyed, 97% said they would be likely to seek the treatment of a chiropractor for a future pain issue.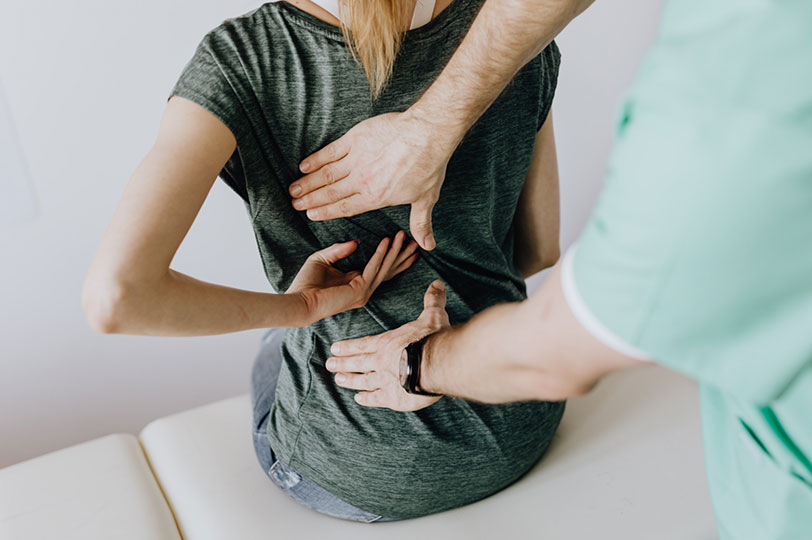 The Conditions Our Chiropractors Treat
We provide quality chiropractic care and use a number of non-surgical treatments to help patients with types of:
Low back pain

Leg pain

Neck pain

Repetitive stress injuries

Headaches
Sports injuries

Car crash injuries

Motorcycle accident injuries

Arthritis pain

Shoulder Pain
Chiropractic Therapies
The most well-known chiropractic therapy offered to new patients by any chiropractor is spinal manipulation or adjustment, but the Total Vitality Medical Group chiropractors also use a wide variety of therapies to treat the victims of pain and regain their quality of life. Common treatments include:
Therapeutic exercise

Stretching

Chiropractic Adjustment

Spinal traction

Manual soft tissue therapy

Transcutaneous electric nerve stimulation

Ultrasound

Ice and heat therapy

Diet

and nutritional changes
Get The Total Vitality Advantage
For each chiropractor in our office, the primary focus of treatment is neuromusculoskeletal health conditions. However, it is important to understand that chiropractors are not limited to treatment of health concerns with the nervous and musculoskeletal system.
When it is necessary, a Total Vitality Medical Group chiropractor will work with our Medical Director and other practitioners to develop a more aggressive approach to treatment for lower back pain. Leg and back pain are a complex issue that often require a team of health professionals to correctly diagnose. When all avenues have been pursued with no results, our team of medical professionals may suggest surgery in our surgical center as the best option to correct the issue and alleviate pain.
Fundamental Goals Of Chiropractic Care
Each doctor in our chiropractic office makes their focus on the close relationship that exists between the spine and nervous system in each patient. The chiropractor holds true to the following core beliefs:
Both structural and biomechanical derangement can impact the nervous system
For an array of conditions, chiropractic care can restore a level of structural integrity to the spine, minimize pressure on the neurological tissues, thereby improving overall health.
The end goal of Total Vitality Medical Group chiropractic treatment is to make spinal mobility possible again, which minimizes spinal nerve irritation and potentially aid in re-establishing altered reflexes.f
Back Pain & Neck Pain Solved By Chiropractors
Regardless, if you were in a car accident, back pain, neck pain or suffering from chronic headaches, there are benefits you can receive by seeking chiropractic care. Make an appointment with a Total Vitality Medical Group chiropractor today to discuss your condition and begin the journey to a healthier life that is free from pain. The doctors of chiropractic on our team can help you heal and prevent a future recurrence of pain. We treat patients at our 3 different locations: Clearwater, St. Pete and Brandon office.