Top Rated Chiropractor In Clearwater, FL
At Total Vitality Medical Group in Clearwater, FL, we provide comprehensive chiropractic services for all of your needs. Our experienced and knowledgeable chiropractic clinic uses the latest techniques to ensure that you get the best results and pain relief. Our highly recommended services range from chiropractic adjustments to rehabilitation and more, making sure that you have access to the best chiropractors in Clearwater. We welcome all new patients to enjoy an office visit like you've never experienced. Call us to book your appointment, today!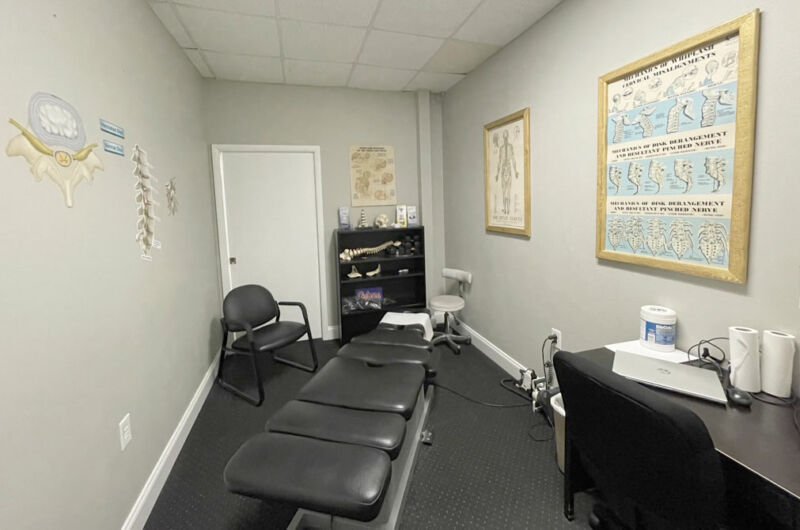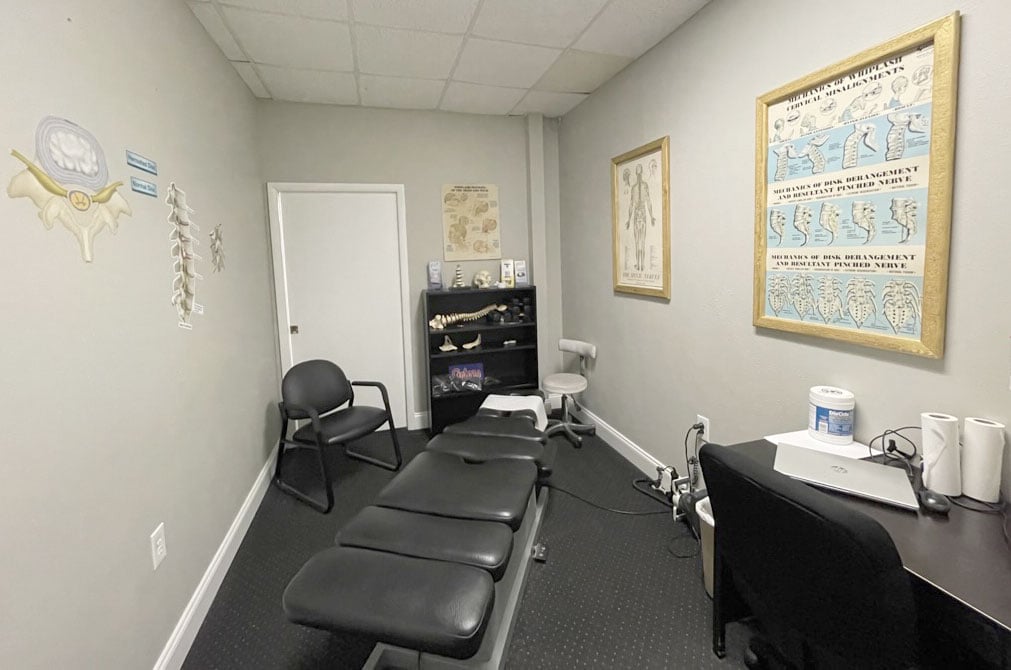 Comprehensive Chiropractic Services
Our chiropractors offer quality wellness care and incorporate various non-surgical treatments to alleviate a variety of conditions in our patients.
Lower Back Pain

Leg Pain

Neck Pain

Hip Pain

Repetitive Stress injuries

Headaches / Migraine
Sports Injuries

Motorcycle Accident

Arthritis Pain

Shoulder Pain

Knee Pain
"I just moved and was in need of a chiropractor near me to help with my back pain. If you are looking for a chiropractic office in Clearwater, look no further than Total Vitality Medical Group! I had them adjust my spine and they are amazing and have helped me so much."
Specialized Care for Every New Patient
At Total Vitality Medical Group, we understand that each patient is unique and our goal is to provide specialized health and wellness that is tailored to fit your individual needs. Our chiropractors take the time to create a customized treatment plan that is suited to your specific needs, which could include stretching, spinal alignment, physical therapy and massage. This ensures that you get the best possible care and the best results from a local chiropractor.
Quality Care with a Friendly Staff
At Total Vitality Medical Group, we are dedicated to providing the highest quality of care for all of our patients and restore your neck and back pain back to your old self. Our friendly and professional staff is always available to answer any healthcare questions you may have and ensure that you get the best care possible. We strive to make sure that each appointment is pleasant and comfortable for our patients to regain their quality of life.
Get The Total Vitality Advantage
Benefits Of Our Chiropractors In Clearwater
Specialized chiropractic techniques to treat a variety of musculoskeletal conditions.

Onsite x-ray imaging to ensure accurate diagnosis and treatment plan.

State-of-the-art facility with experienced staff and physicians attending to patients' needs.
Thorough comprehensive care tailored to each patient's individual needs, including lifestyle and nutritional counseling, exercise programs, and rehabilitation services.

Convenient location for patients looking for chiropractic care in Clearwater, Florida area.

Patient education on the importance of preventive care and self-care, as well as awareness of the risks associated with not seeking treatment for chronic pain and functional impairments caused by spinal problems.